This annual fun match between Shurlock Row and Waltham St Lawrence will take place during the afternoon of
Thursday 23rd May at Castle Royle Golf Club - with (optional) dinner afterwards in the clubhouse.
All abilities are welcome, it's about meeting others in the community in pleasant company and surroundings.
Interested? Find out more…………
Shurlock Row - Phil: 07879 025499
Waltham St Lawrence - Steve: 07979 110376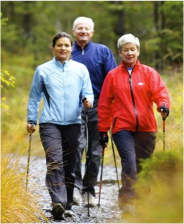 Everyone is welcome to join Loddon Valley Ramblers on any of their walks.
Just turn up at the start or phone the leader for more details. Please wear appropriate clothing & footwear.
For details of walks, visit Loddon Valley Ramblers Website: www.lvra.org.uk