As part of the consultation programme regarding the above, Wokingham Borough Council is holding a series of public meetings over the next few months.
The meeting for our area will be at Loddon Hall, Twyford on Thursday 10 January at 7pm.
In order to make WBC aware of the strength of local opinion, we hope to see as many local residents as possible at the meeting.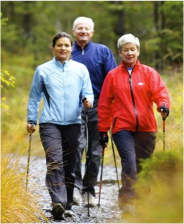 Everyone is welcome to join Loddon Valley Ramblers on any of their walks.
Just turn up at the start or phone the leader for more details. Please wear appropriate clothing & footwear.
For details of walks, visit Loddon Valley Ramblers Website: www.lvra.org.uk