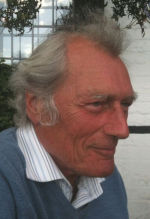 More Parish Notes from John the Ticket
If what I have heard on Radio 4 is true, it has now been admitted that we will be less well off after Brexit. Surprise, surprise. Govt warns of six-month border disruption under 'no-deal' Brexit. Dear Theresa survives "no confidence" motion but some one hundred plus voted against her. Parliament must contain some of the most two faced persons, don't you think? Well not too long to go 'til UK government decides what they want to do.
Those nice people in France seem to have some sort of bee in their bonnet especially in Paris following proposals to increase some taxes. The socialist leader urged the government to drop the tax hikes and to restore a wealth tax that was previously slashed. Well I suppose we would do the same maybe? My little sister who lives in the middle of no-where in Normandy found demonstrations in the area of her local supermarket. Imagine political demonstrations outside Waitrose in Twyford. That would be serious.
The third Sunday of each month is the day of a Breakfast in the Neville Hall. There is no charge for the breakfast but we ask for donations to cover the cost of doing so. Any surplus is for the benefit of the Village Church. Recently attendance has increased but donations seem to be going down. It is a great place to meet people from all over the Parish and it is good to see you all. As one of the helpers I seem to be attached to the dish washer in the kitchen. Pleased to say there are a few people to dry up the dishes.
I see in the news that a certain low cost carrier (amongst other airlines) has been told that in the event of their cancellations they should book other airlines flights if it would result in a lower delay for the passengers. I do recall from those dark days when things went wrong in what was BEA and subsequently BA the first thing we did was to contact other carriers to see if they had capacity we could use. I feel sure that this should continue and that carriers could come to some arrangement re costs. Oh well guess that is problem for the Civil Aviation Authority to sort out if the airlines won't.
I recently attended two functions at the village school. The first the Nativity play and the second a rock concert. The children were wonder full. I am so pleased to be involved with the school. If you feel that you could contribute to the school in any way please contact the Head Mistress. Contact details in the back pages on The Lych Gate. I have to say the outstanding performance at the Nativity play goes to Brook, one of the sheep (a ram) and to the leader of the camels, a tall young man.
Finally as I have said this is not my favourite time of year, coming up for six years since my beloved Jenny died on January 15th 2013 after a stay in hospital and subsequently in the Sue Ryder Hospice in Nettlebed. Sometimes life can be very lonely. On a brighter note.  A friend of mine found herself short of transport and I was able to give her a car loan for a short period of time to do her Christmas deliveries.
Wish you all the best for the New Year
Remember as always my views ARE MY OWN and not necessarily those of the Parish Council or anyone else     
John Birkett