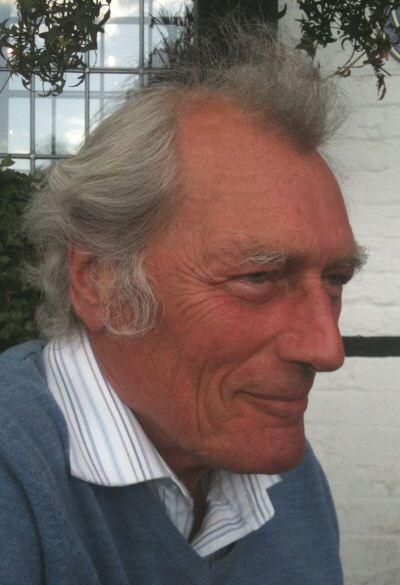 Last month I rattled on about the possibility of a public open space just off the Shurlock Road. Now John has made a boo boo as I may have given the impression there will be a vote. This is not the case. The PC will be consulting people of the Parish and ask that you indicate your opposition or support for the proposal. Should there be a majority in opposition the matter will (I think) end there. If the majority is in favour then the PC will have to come to some sort of conclusion with RBWM. Public Open Meeting on the afternoon of 7th October 2017. Call for opinions on the afternoon of 21st October 2017 or the evening of 24th October 2017 (all in the Neville Hall. Ed).
Terrorists seem to have a new way to terrorise citizens of Europe. Use a motor vehicle as a weapon. Recent events in London and now Barcelona add to the list of activities. For the life of me I know not of a religion that propagates murder as a way of life. My heart goes out to the victims and their families.
The Donald goes from strength to strength with his nonsense. He now gives the impression that he is a supporter of race hate. Some parts of US want to remove statues of the Civil War. (This I believe to be a mistake it is part of US history.) However it is no reason for right wing groups to cause trouble. The Donald in the first and third press releases failed to condemn such actions. A second press release did but seemed to be a statement read from an autocue and I am sure this was only after pressure from his political party. Negated by the third statement.
Onto things so very British, the weather. Anyone remember an August as wet as this one. Grass growing like it is spring as are the weeds. Harvesting a nightmare trying to find a dry spell. I am sitting here writing this while we have thunder storms. Keep your fingers crossed that we have a pleasant September.
Over the years I have had all kinds of battles (written not physical) with RBWM. One of which was a bus link to Twyford, an extension of the existing service. Now just maybe the Royal Borough will try a trial period. If they do (don't hold your breath) I will let you know. If it does take place please use the experiment and we could end up with a more useable bus service.
At the same time I enquired if a speed limit could be lowered coming over Milley Bridge. I did not get far with both of the above until I went direct to the head of the RBWM. Response was:-
"Dear John - Thank you for your email.  I agree.  I will secure you a wider response and come back to you."
I will let you know of any progress
Remember as always my views ARE MY OWN and not necessarily those of the Parish Council or anyone else. 
John Birkett