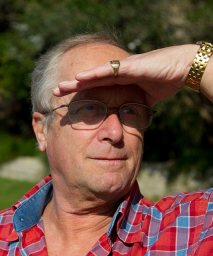 Hopefully, our readers have been enjoying the "Silly Season" For the uninitiated, this is the mid-July through August period when most of the politicians disappear to their bases or go away on holiday. The newspapers then fill up with often many more interesting and amusing articles than their usual fare and to a lesser extent so do television schedules and news.
This year's season has been interrupted, or perhaps ignited, by the scheming of the chubby young fellow who is in charge of North Korea, bringing up mental images of the Cold War and the Cuban missile crisis. We who were born in the 1940s and 50s have been reminded of the times in our childhoods when we fully expected a hydrogen bomb to obliterate us in our beds during any night and especially so in the days after the assassination of John F Kennedy in 1963. Your editor vividly recalls bright flashes in the night during the 1950s, which led us as children (in the editor's case away in dormitories at boarding school) to believe that 'the balloon had gone up' and we were about to be roasted. In fact, the railways were changing from coal powered steam engines to electric trains on the Waterloo to Reading line and they often lit up the sky with the electrical flashes that we thought might be something rather worse. Let's hope that Crossrail won't be doing this in 18 months' time.
The Korean chappy seems to have blinked under a different response from the usual platitudinous ripostes from successive US Presidents, at least in the immediate term and we'll see what happens when the annual US / South Korea military exercises get underway.   
Readers in Waltham St Lawrence can be comforted to know that our missile defenses are all in good order and thus far have not heard of any upcoming explosive or missile tests coming from Shurlock Row. We might hope that West End is acting quietly to influence both sides to maintain the peaceful co-existence that we all so much enjoy in our lovely parish. Thus ends the Lych Gate's silly season.
Last month's editorial quoted the Neighbourhood Plan submission for Hurley & The Walthams. It has been pointed out that following the Inspector's decision that the WSL specific policy was too restrictive, the PC were advised that protection would be offered under the new Local Plan. The Local Plan submission version is now available for inspection online at http://consult.rbwm.gov.uk/portal. It's only 256 pages long. Your discombobulated editor apologises for any confusion caused. but stands by his observations as to housing needs for youngsters and older people in our locale!