Parish Church of Waltham St Lawrence
Director of Music
(or Organist, or Organ Scholar)
from January 2019
Our friendly and active village church community has a strong musical & choral tradition with enthusiastic support from the congregation and clergy.
Fine 'Father' Willis 2-manual organ in good state of repair
RSCM-affiliated robed SATB choir with student choral scholarship scheme
Main Sunday service (CW Communion or Morning Worship), Choral evensong monthly.
Occasional offices, Weddings and Funerals (extra fees).
Opportunities to innovate, and become involved in youth music, concerts, festival etc.
RSCM scale rates paid, according to responsibilities undertaken.
We would also consider appointing an Organist only, to work with a Choir Director,
or an Organ Scholar, already receiving tuition
(with funding for their tuition and an attendance fee)
For further information please contact:
Revd Charles Mason (Priest in Charge) – Tel: 0118 934 1054 – Email: This email address is being protected from spambots. You need JavaScript enabled to view it.
...to the website for the parish community of Waltham St Lawrence, including Shurlock Row and West End.
Need to know where we are? Find Us
This site contains News, What's On, Church, Parish Council, a Photo Gallery and other local information which we hope you find useful.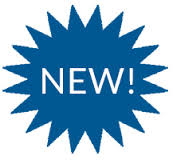 The photo Gallery depends on you - please do contribute your photos, or any other material for publication.
Do you run a local activity or group?  You can edit pages of your own on this site and/or link to your existing website. Just ask.
Any questions or suggestions, please email the webmaster - This email address is being protected from spambots. You need JavaScript enabled to view it.
(header photos courtesy of Stuart Scott)
Another Excellent Show!
Congratulations to all our show winners.
This show would not be possible wthout all the hard work behind the scenes, so it's that time of year when a huge number of 'thank you's need to be be addressed.
Thank you to all the committee and parishioners who helped put on another great show - without their time and dedication, this event would not be possible,  Thank you to everyone who entered, the exhibits were first class once again.  Thank you also to all those supporters of the show,who came and browsed the exhibits, purchased raffle tickets, tea, and cakes. And finally a huge thank you to our sponsor -  The David Brownlow Charitable Foundation.