...to the website for the parish community of Waltham St Lawrence, including Shurlock Row and West End.
Need to know where we are? Find Us
This site contains News, What's On, Church, Parish Council, a Photo Gallery and other local information which we hope you find useful.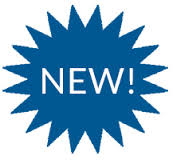 The photo Gallery depends on you - please do contribute your photos, or any other material for publication.
Do you run a local activity or group?  You can edit pages of your own on this site and/or link to your existing website. Just ask.
Any questions or suggestions, please email the webmaster - This email address is being protected from spambots. You need JavaScript enabled to view it.
(header photos courtesy of Stuart Scott)
Another Excellent Show!
Congratulations to all our show winners.
This show would not be possible wthout all the hard work behind the scenes, so it's that time of year when a huge number of 'thank you's need to be be addressed.
Thank you to all the committee and parishioners who helped put on another great show - without their time and dedication, this event would not be possible,  Thank you to everyone who entered, the exhibits were first class once again.  Thank you also to all those supporters of the show,who came and browsed the exhibits, purchased raffle tickets, tea, and cakes. And finally a huge thank you to our sponsor -  The David Brownlow Charitable Foundation.
Oh my, how has communication changed for mankind during his time on earth.
From cave drawings and sign language, to the development of language and writing, hand crafted books, the tremendous advent of the printing press in the 15th century, to the art of letter writing and the postman, then the telegraph followed by the telephone, along with photography then radio, up to the more recent developments of television, cell phone, internet, and finally social media and blogging.
Yet the original way - word of mouth - probably still remains the most powerful and effective way of passing on news and information, as many people in our village will testify to. But in today's busy world, as you dash to work, or this meeting, or the school run, or visit your relatives, it is easy not to find the time for talking or even listening. 
So here are some of the ways that you can learn more about what is happening in our village, and how you can pass on news/info too.
(Click "read more" to discover how you can win £10!)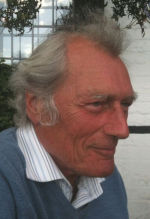 Reminder. Don't forget elections for Parish Council and Borough Council. 2nd May 2019. I would like to see that there are more than seven names in the hat as that would ensure that there is an election. That way there can be no complaining about what the Parish Council does or does not do as you the electorate would have chosen them. 
It has been pointed out that the visiting post office that is run at The Neville Hall between 1.30 pm and 3.00 pm each Wednesday is at risk due to too little use.
The service is very valuable to residents who have difficulty travelling out of the village and would be a blow to them if lost.
You are encouraged to make use of the service if you possibly can so that others are helped.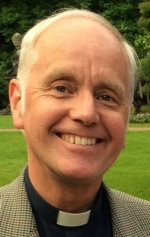 My dear Friends
I'm writing this shortly before the screening of the final episode of BBC1's Sunday night thriller Bodyguard. In case there's anyone out there who's not watching it, it's a politico-crime drama which put us in the middle of a terrorist bomb threat within the first minute and is a rich mix of explosive action, high-tech espionage, sexual tension, power struggles between the police and security services, double-crossing, hidden motives, and huge unresolved personal issues. It's truly gripping stuff. I won't say any more about the specifics, because in these days of catch-up TV I could be guilty of 'spoiling' well after the broadcast itself.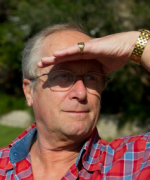 The seasons are shifting into autumn once again. This month's atmospheric photograph by Stuart Scott reminds us, in the words of John Keats' Ode to Autumn, that the season of mists and mellow fruitfulness is upon us. After an extraordinary summer, we now drift through the four or five months of sleeping foliage, until the glinting yellow daffodils bring us into the promise of spring.